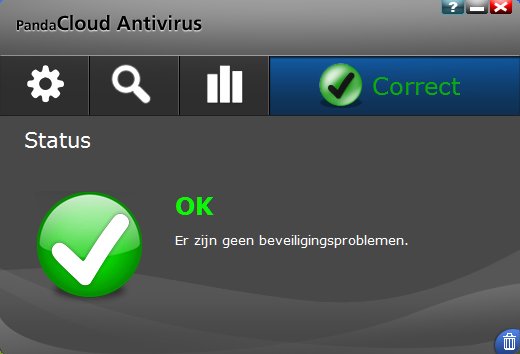 Panda Cloud Antivirus is de nieuwe gratis virusscanner die gebruik maakt van the cloud, ofwel van de online rekenkracht en de database met malwarebeschrijvingen op de servers van producent Panda (die bekend is van de 'gewone' virusscanner Panda Antivirus). Hierdoor worden de pc's van gebruikers minder zwaar belast: het meeste werk vindt op online plaats en niet op de lokale pc.
Panda Cloud biedt real-time bescherming tegen virussen, wormen, trojans, dialers, spyware, adware en andere malware en heeft volgens de producent 50 procent minder impact op het systeem in vergelijking met traditionele virusscanners. Een eerste  test van PC World was veelbelovend: 99% van de malware werd onderschept door Panda Cloud.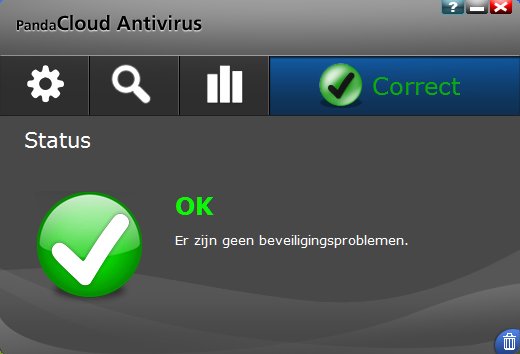 De interface van Panda Cloud is heel simpel

De interface van Panda Cloud Antivirus is heel erg basic. Er wordt aangegeven of u goed beveiligd bent, u kunt een rapport bekijken met onderschepte bedreigingen, u kunt zelf een snelle scan uitvoeren en u kunt enkele instellingen wijzigen. Voor gebruikers die geen omkijken willen naar hun pc beveiliging is dit prettig, voor gevorderden kan deze eenvoud te beperkt zijn.
Panda Cloud blijft gratis up-to-date via the cloud alleen dient u wel tijdens de installatie (ook gratis) een account aan te maken met een geldig mailadres.
Voordelen:
Door gebruik te maken van 'the cloud' zou de systeembelasting minder moeten zijn
Nadelen:
Beperkte mogelijkheden om Panda Cloud in te stellen
Installatie instructies:
Bij de installatie dient u (gratis) een account aan te maken met een geldig mailadres – anders werkt Panda Cloud niet.