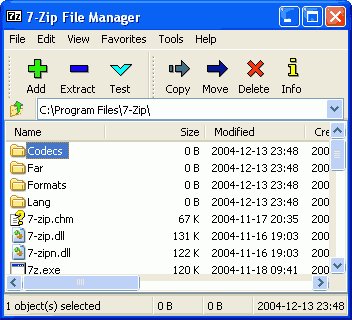 7-Zip is een in- en uitpakprogramma dat de grootste compressie biedt van alle bestaande ZIP-software (als het gebruikmaakt van zijn eigen 7z-bestandsindeling). Als een bestand zo klein mogelijk moet zijn voordat u het bijvoorbeeld per mail verstuurt dan kunt u beter 7-Zip gebruiken dan WinZip of WinRAR. 7-Zip pakt alle bekende zip-bestanden uit.
7-Zip ondersteunt de volgende bestandsindelingen:
Inpakken en uitpakken: 7z, ZIP, GZIP, BZIP2 en TAR
Alleen uitpakken: ARJ, CAB, CHM, CPIO, DEB, DMG, HFS, ISO, LZH, LZMA, MSI, NSIS, RAR, RPM, UDF, WIM, XAR en Z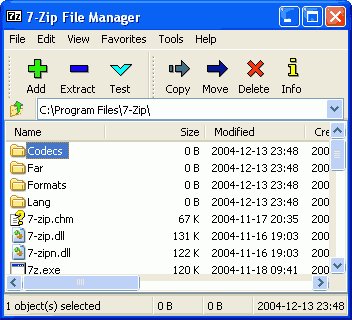 7-Zip
7-Zip wordt geïntegreerd in de Windows Verkenner, zodat u met de rechter muisknop bestanden kunt inpakken of uitpakken. Ook heeft 7-Zip de beschikking over een handige bestandsbeheerder. Verder kunt u archieven eerst testen op fouten.

Voordelen:
7-Zip biedt de grootst mogelijke compressie van alle in- en uitpaksoftware (en maakt zo de kleinste archieven).
Nadelen:
Interface kan wat gebruikersvriendelijker.
Download:
Download 7-Zip voor Windows
(wacht enkele seconden dan begint de download automatisch)

Extra downloads
Voor Linux en Mac OS X is er een command line versie van 7-Zip beschikbaar, genaamd p7zip.